The Homeopath's Desktop Key for the Sarcodes
For homeopathic professionals and students
You know of all the great potential of the sarcodes and you sometimes read about them in your materia medicas but you find it difficult to find a way to apply them in your own practice. Is that you?
At least that was me! And this is why I made this material in the first place: to find valid shortcuts into the sarcode remedies, that would give me good reason to take the sarcodes into account when prescribing. 
This is a three part material.
Part 1 - 246 Keywords to look for
This is a list of 246 symptoms you are likely to see in the consultation that will take you straight into the 39 sarcodes from "Homeopathic Materia Medica of Sarcodes by Chaturbhuja Nayak, Smita Brahmachari and Syed Afsar Ali. The keywords are chosen as obvious invitations to investigate specific sarcodes deeper.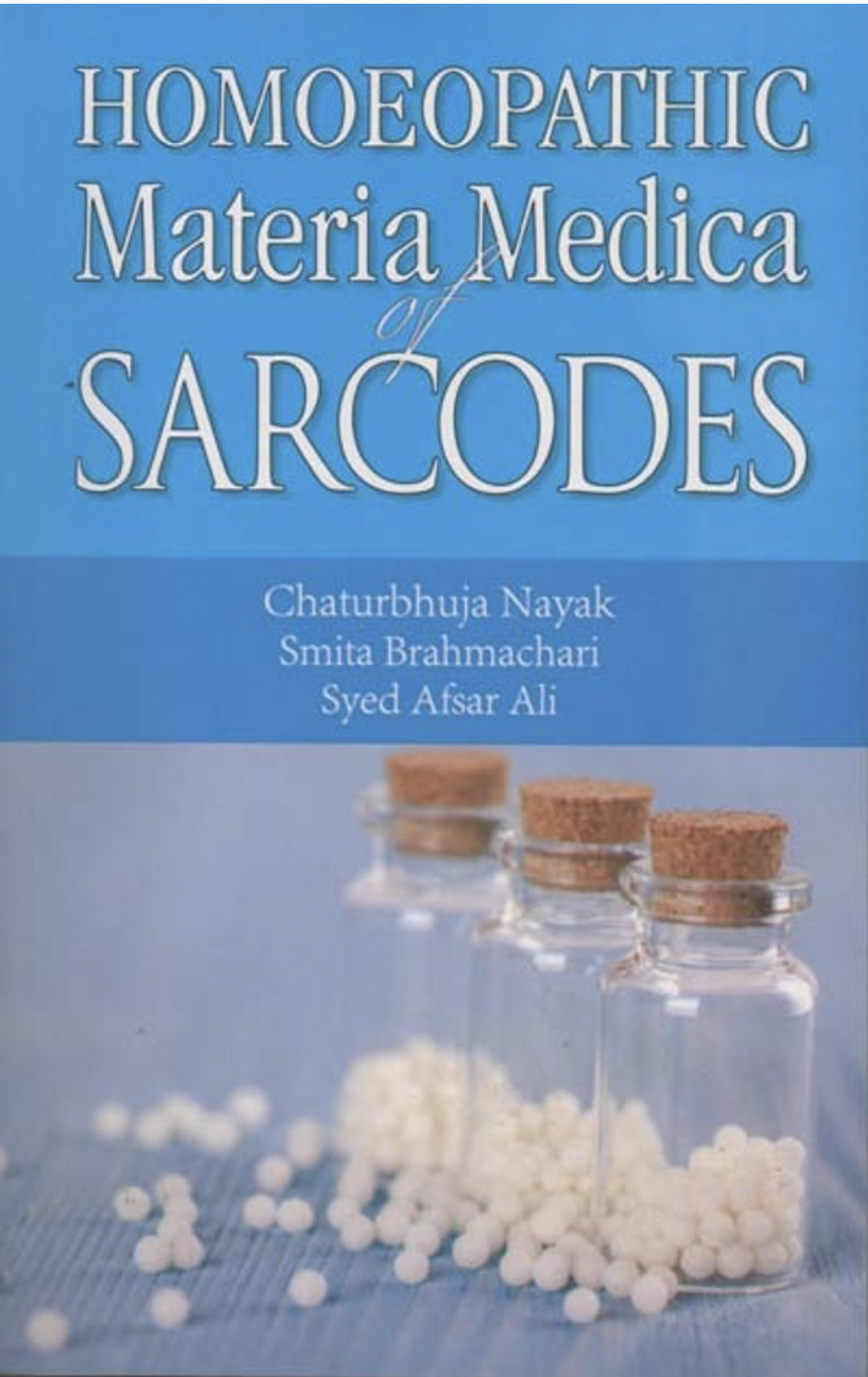 Symptoms from this list include alopecia, anorexia, increased appetite, brain fag, dreams, hot flashes, sensitive to insect bites and other things I hear in my own practice that makes me want to reach outside the most wellknown polycrest remedies. It may sound like a random list of words but feels relevant to what comes through the homeopath's door. I have also 'translated' many fancy words from the books into everyday language so to make it easier to access the remedies.
Part 2 - 312 clinical conditions
Get the complete list of all the clinical conditions mentioned in the book and the relevant sarcodes. This is a great way 'in' when the patient comes with a very specific diagnosis. Even if you don't know the condition named so well, this list may well offer great clues and hints very early on in the consultation.
Part 3 - 152 remedies compared
What other remedies are coming to mind for the patient? Use this incomplete list of 152 homeopathic remedies compared to the sarcodes. Example: When nat mur is relevant to the case this list will invite you to look at amnii liquor, lac caninum, lac delphinum, lac leioninum and pituitarium anteriorium or when digitalis purpurea is indicated the list will invite you to also investigate adreanalinum. 
This material has the potential to become something you will reach for every day in your practice. 
The remedies covered by this material are: Adreanlinum, cholesterinum, cortisone, fel tauri, folliculinum, galeocerdo cuvier hepar, Lac asinum, lac cameli dromedari, lac caninum, lac caprinum, lac delphinum, lac equinum, lac felinum, lac humanum, lac leoninum, lac loxodonta Africana, lac lupinum, lac oryctolagus cuniculus, lac ovis, lac suilinum, lac vaccinum, lac vaccinum coagulatum, lac vaccinum defloratum, lac vaccinum flos, oleum jecoris aselli, oophorinum, orchitinum, parathyroidinum, pepsinum, pituitarium anteriorium, pituriasis glandular, pituritarium posterium, thyreotropinum, thyroidinum
---
Please take note that this material does not include materia medica lessons for the sarcodes, you will have to search for this elsewhere. I recommend the book mentioned earlier, but there are many great sources for good materia medica.
---
This material is for homeopaths and students of homeopathy and it is not meant as a direct prescribing tool, as this goes against the true homeopathic tradition of always looking at the holistic health of each individual. 
Buy the book here from Helios: https://www.helios.co.uk/shop/homeopathic-materia-medica-sarcodes