JPEG Picture cards: 36 homeopathic remedies
Easily stored on your phone
Get 36 picture files (JPEG) with short descriptions of 36 homeopathic remedies. The pictures come in the best format for your smart phone. See example below.
Have easy access to the most important information about the 36 homeopathic remedies, that are mostly prescribed at home. The remedies are the same as the remedies in the Basic 36 kit from Helios, and is a very useful companion to this and many other homeopathic kits.
With the images on your phone, it becomes so easy to share your homeopathic recommendations with your friends in a message.
You will be able to download the cards immediately after checking out, but you can also download later. Please read the confirmation email you will receive right after purchasing the download. 

I suggest you make a special folder for the images so you never lose them and they are easy to find, whenever you need them and want to share them.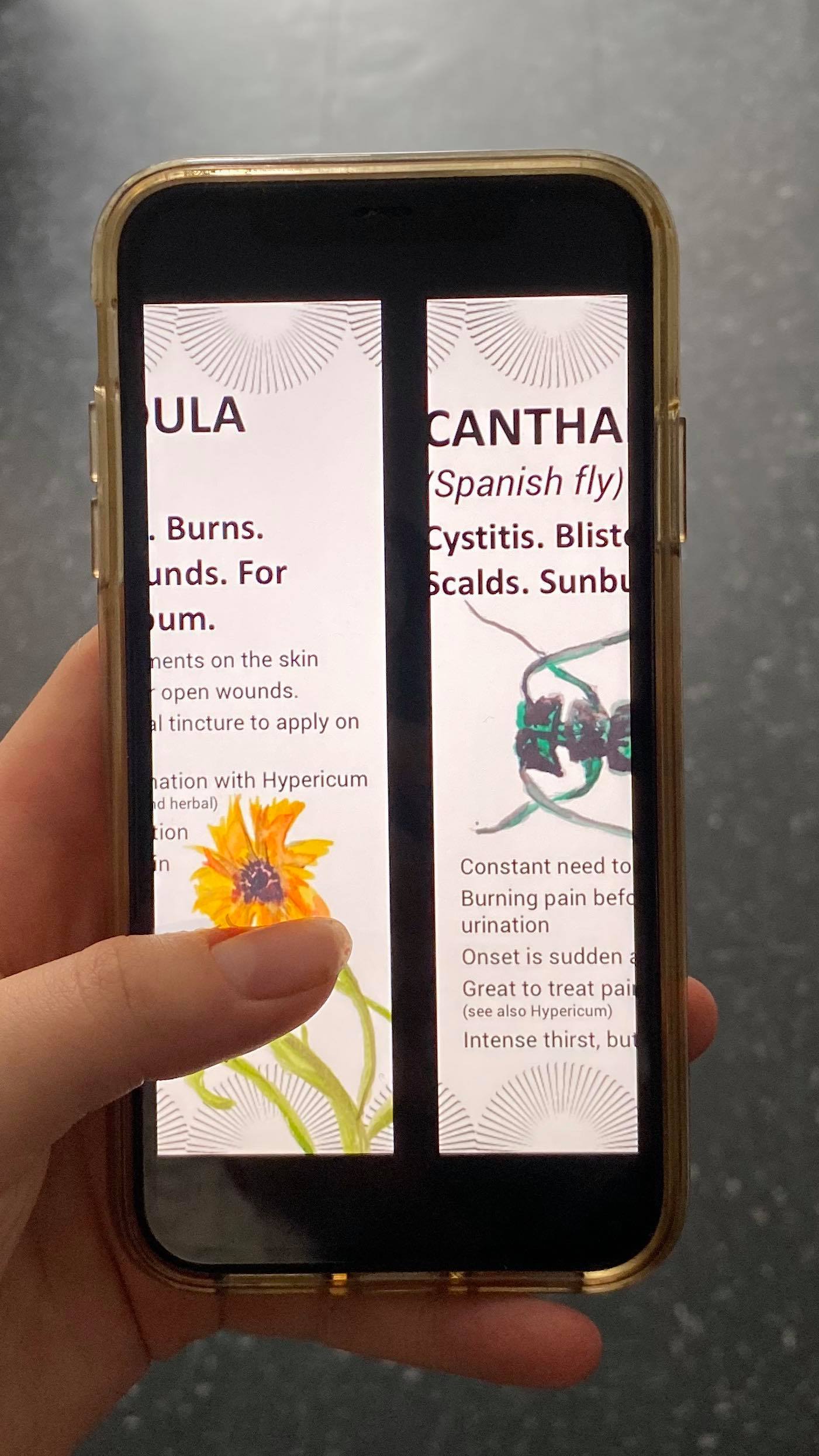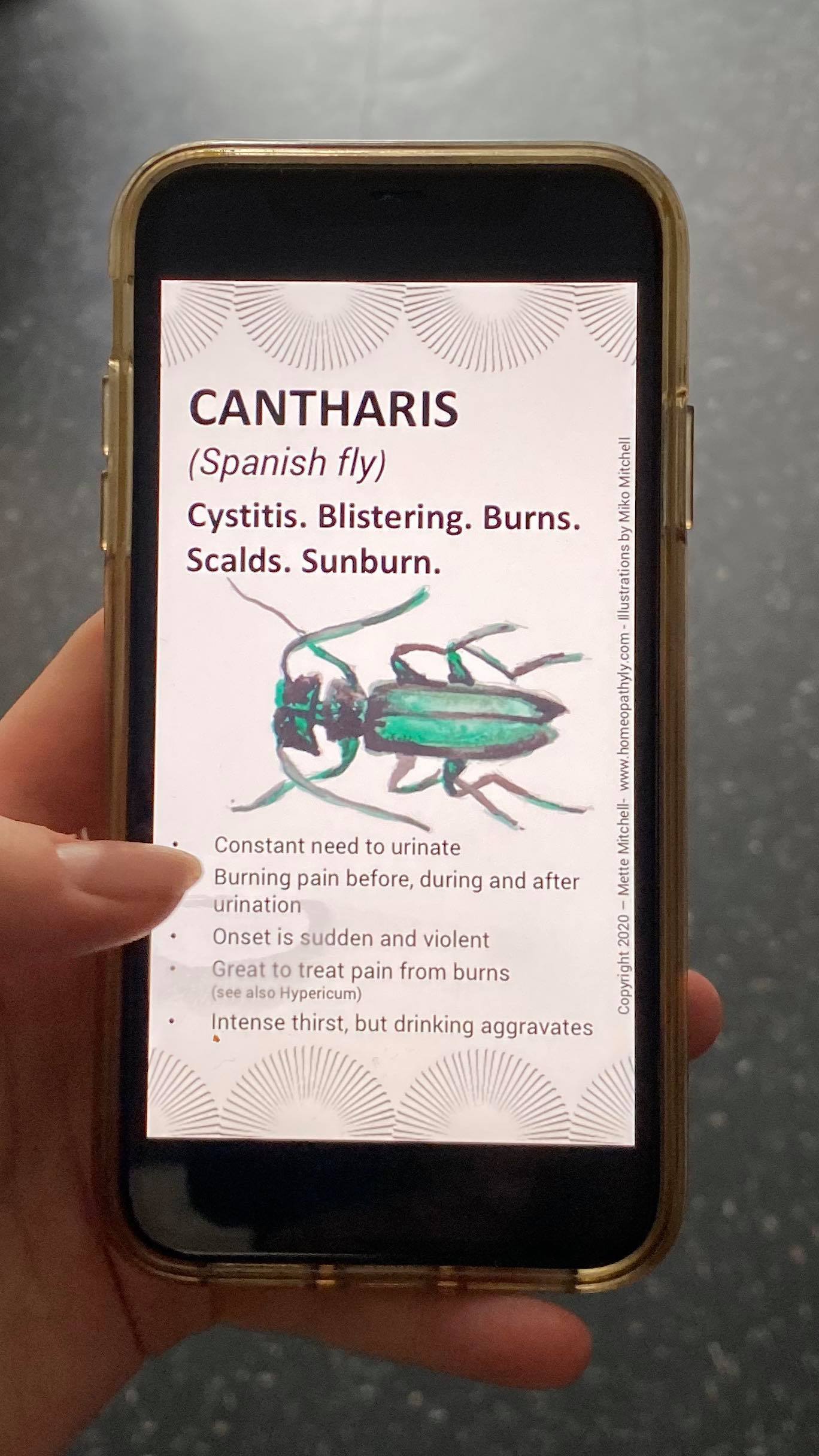 .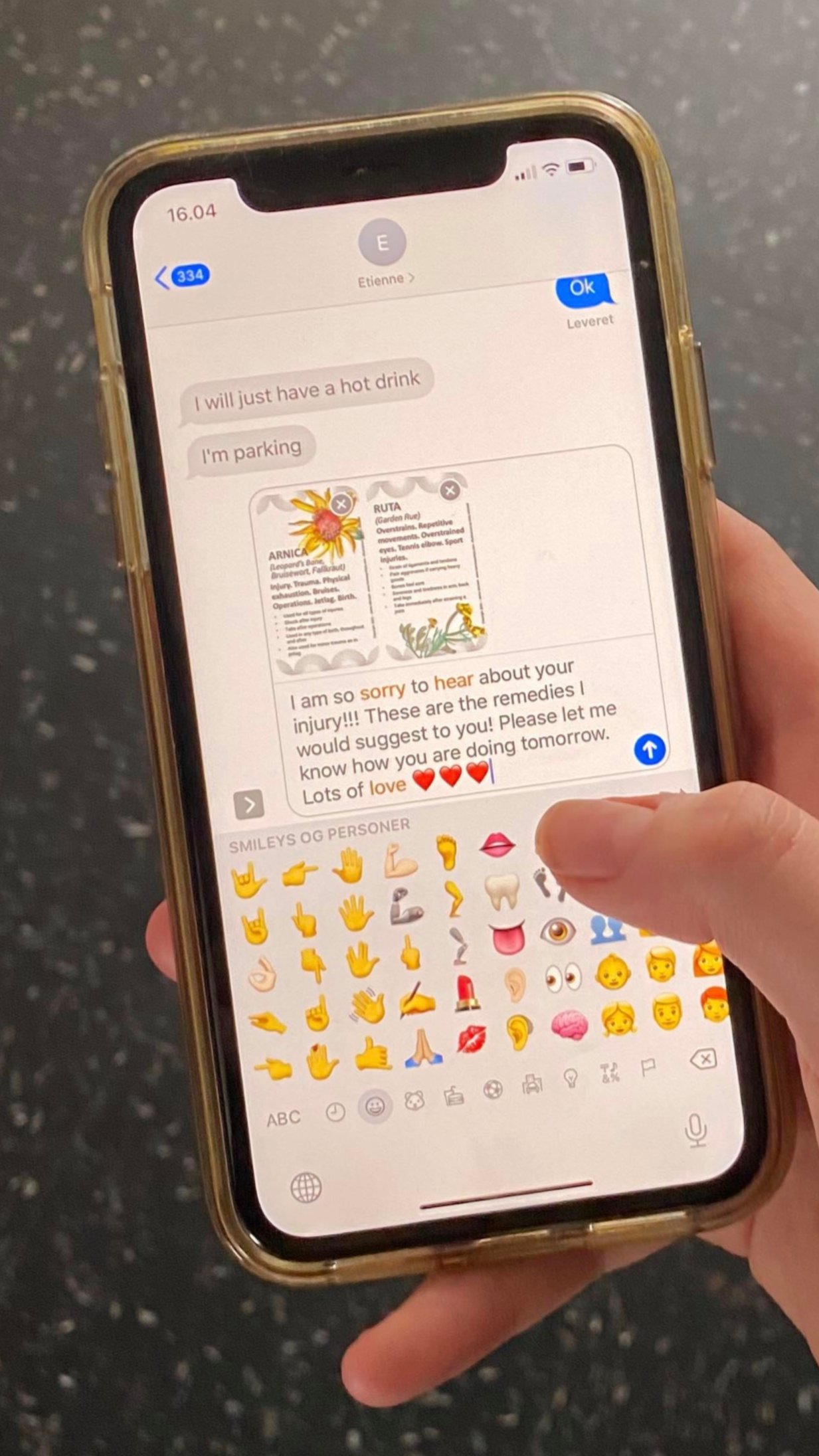 Picture format is 9:16
The 36 remedies are: Aconite, Ant tart, Apis, Arg-nit, Arnica, Arsenicum, Belladonna, Bryonia, Calc carb, Calendula, Cantharis, Carbo veg, Chamomilla, China, Drosera, Gelsemium, Hepar sulph, Hypericum, Ignatia, Ipecac, Kali bich, Lachesis, Ledum, Lycopodium, Mag phos, Mercurius, Natrum mur, Nux vom, Phosphorus, Pulsatilla, Rhus tox, Ruta, Sepia, Silica, Staphisagria, Sulphur.
I hope you will have fun sharing and using these images.
*Click here to see and order 'Basic 36 kit'.
Pricing options